And then there are those ethereal moments that neither photos nor words can begin to describe or explain – an early dawn in Lucerne Switzerland when we opened the windows of our hotel room at the Chateau Gutsch only to be greeted by the most beautiful, unearthly violet sky that colored the entire valley, lake and old town. We were young and in love and full of dreams, hopes and excitement for the long life ahead of us. There was an MTV video playing on our hotel TV, "Nothing Compares to U", the Sinead O'Connor version of the great Prince song, and the purple sunlight, peaceful lake, the palpable feeling of the history in front of us combined with that beautiful song and Sinead's beautiful voice was almost too much for us to bear. I can still vividly recall that moment, and while doing so, still get a tinge of those same feelings some 30 years later. That's the best of what travel can do for the traveler, and that's basically what this list is about. I hope you have had, and will continue to have, many moments of your own. This list is about those moments for us. This is our opinion – your experiences will vary.
Matera Italy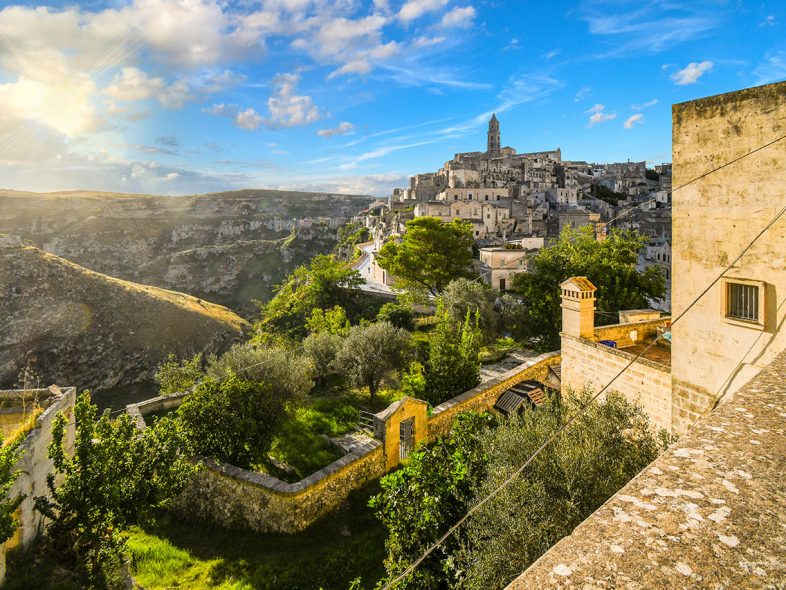 Matera is one of our most recent "holy crap" moments. There's no way to prepare for just how amazing this Unesco World Heritage site is. We had watched travel videos and done google image searches, and we were already in awe of the prehistory and architecture of this amazing city in the Basilicata region. We couldn't wait to get there. The drive from Bari, Italy in our rental car took about an hour and a half, and it was pleasant, though not like driving through other regions of Italy. Upon arriving in Matera, to say we were not disappointed would be a major understatement. We were blown away and you will be, too. The ancient sassi caves, the abandoned, almostly ghostly still town, the steep canyon ravine below – there's much to be in awe of. Still an undiscovered gem compared to the other tourist destinations in Italy, but that will change soon.
Interior of the Church of the Savior on Spilled Blood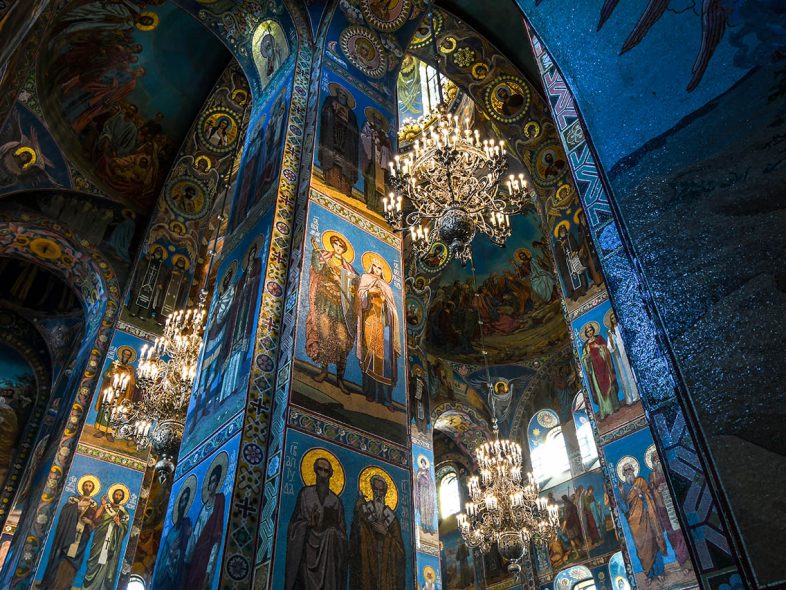 Church of the Savior on Spilled Blood - St. Petersburg, Russia
Breathtaking is one of the ways to describe the blue mosaics covering pretty much the entire interior of the marvelous cathedral in St. Petersburg, Russia. The outside is also a feast for the eyes, but it was the interior that really gave us that "holy crap" moment. The church contains over 7500 square meters of mosaics—according to its restorers, more than any other church in the world, but it isn't just the sheer number of tiles, it's the unique deep blue color that really hits you. A must visit when you're in St. Petersburg.
Mont-Saint-Michel, Normandy France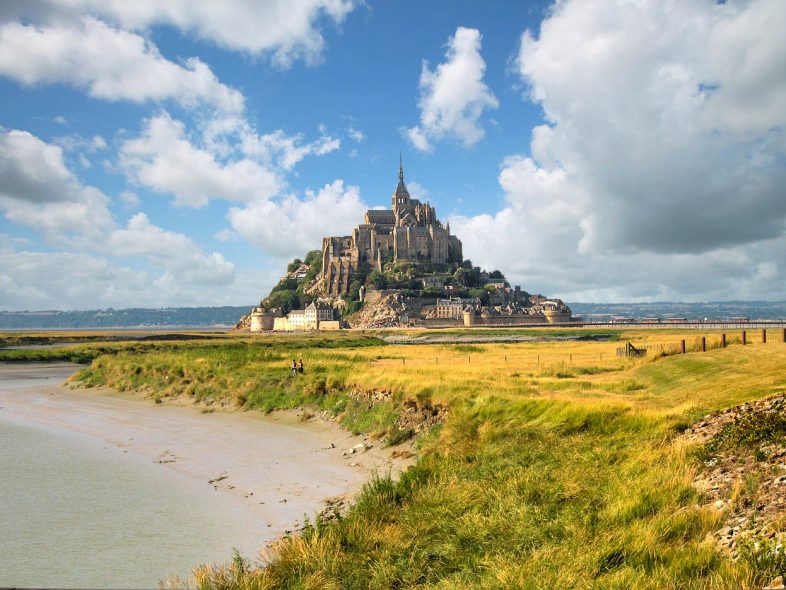 Mont-Saint-Michel, Normandy France
Our first glimpse of Mont-Saint-Michel was from a tour bus and at a great distance, but even then, the site of this mountain rising steeply from the sea shore is quite a spectacle. As you get closer and the details of the island, abbey and village become clearer, you're even in more awe of this Unesco World Heritage site at the edge of the English Channel. It's something every traveler should see at least once. There are day trips from Paris, but ideally, a few days experiencing the joys of Normandy and Brittany would be more rewarding.
Parthenon and Acropolis Hill, Athens Greece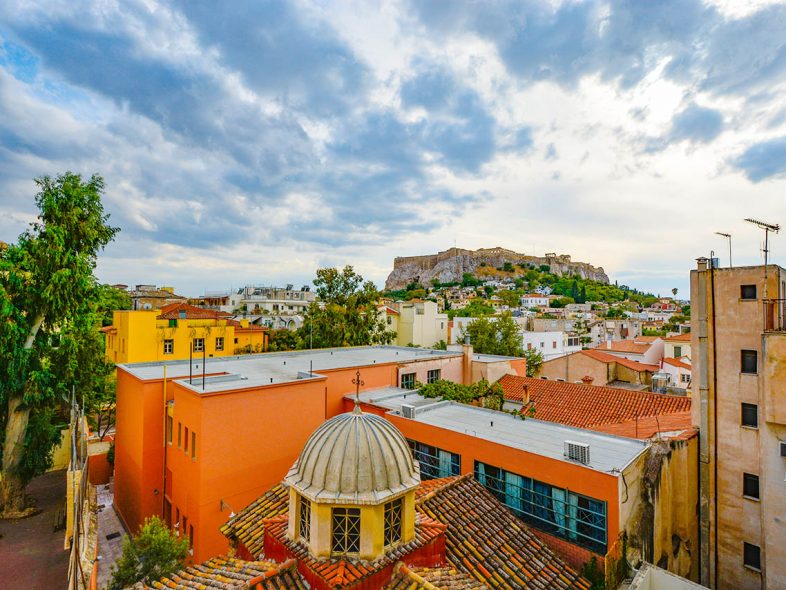 Acropolis Hill, Athens, Greece
To be more specific as far as our holy crap moment… We arrived in the late evening and had not seen anything yet other than a taxi, driver and our hotel lobby. We had heard mixed reviews on Athens from travelers, so we weren't sure what to expect. After we put our bags away, we headed on up to the rooftop terrace bar at the
Central Athens hotel
. Even after a long flight, bumpy taxi drive in the dark, and very little sleep, we were completely invigorated by the site of this monument of Western civilization illuminated brightly on the hill in front of us. We were, and still are, in awe.
Arriving by train to Venice, Italy
So, obviously we didn't take this photo from the train station, but this was a very rare occasion when we didn't immortalize the moment on film (yes, film, back in 1990). Venice is spectacular. I'm always surprised when I come across people who say they didn't care for it. I can only guess that the crowds are what turned them off, and I get that. This was our first trip and for some reason we had set our expectations low. Nothing could be as unique and magical as Venice looks in photos, right? We were arriving by train from Paris and as we got closer to Venice, I kept waiting for the canals and picturesque alleys. Even stepping out of the train I couldn't help being relieved that I had set my expectations low. Then we went through the main doors of the Santa Lucia station and there spread out before us was the most incredible city we had ever seen. Almost unimaginably beautiful. And, it still is to us…
Sainte-Chapelle, Paris France
Sainte-Chapelle Royal Chapel
I would be surprised to find anyone who doesn't at least appreciate medieval stained glass windows. I take that back – nothing surprises me anymore, but the point is, they're really neat… We had been to Notre Dame, which is famous for it's rose windows and extensive stained glass, but
Sainte-Chapelle
is in a league of it's own. I'm embarrassed to say that after entering (we were younger and more naive then – before the internet), we wandered around the ground floor thinking "I guess it's ok". Luckily we saw people heading towards a very narrow corner staircase so we followed them up the tiny stairs and, wow! One of the strongest "holy crap" moments we've felt. Interestingly enough, when we took our teenage kids years later, our 15 year old son actually blurted out the words "holy crap" as soon as he stepped out of the stairwell. Funny (unless we all go to hell…)
Old Town of Prague, Czech Republic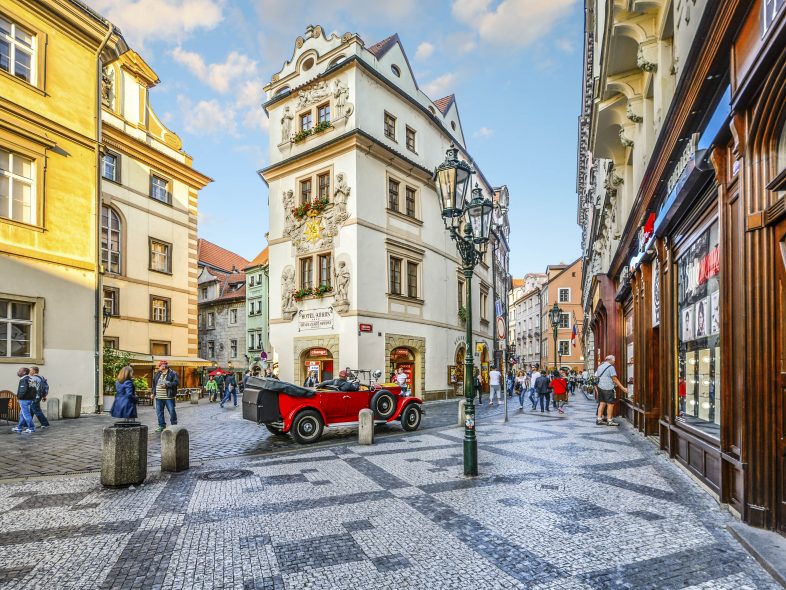 This moment was more an extended feeling of joy as we discovered the Old Town and Old Town Square in Prague. The images that strike the strongest chord with travelers are usually the twin spires of Our Lady Before Tyn or the Astronomical clock, both in Old Town Square, but we were in love even before we'd hit the square. We stayed in a perfect location, at the
Hotel Clementin
, so the moment we stepped out of the hotel it was like being in a fairy tale. Absolutely the most picturesque, well preserved city in Central Europe. There are other fairy tale cities, but Prague manages to maintain that feel throughout the entire large area of the city center on both sides of the Vltava river. Do not miss seeing Prague.
The Ancient Greek Theatre at Taormina, Italy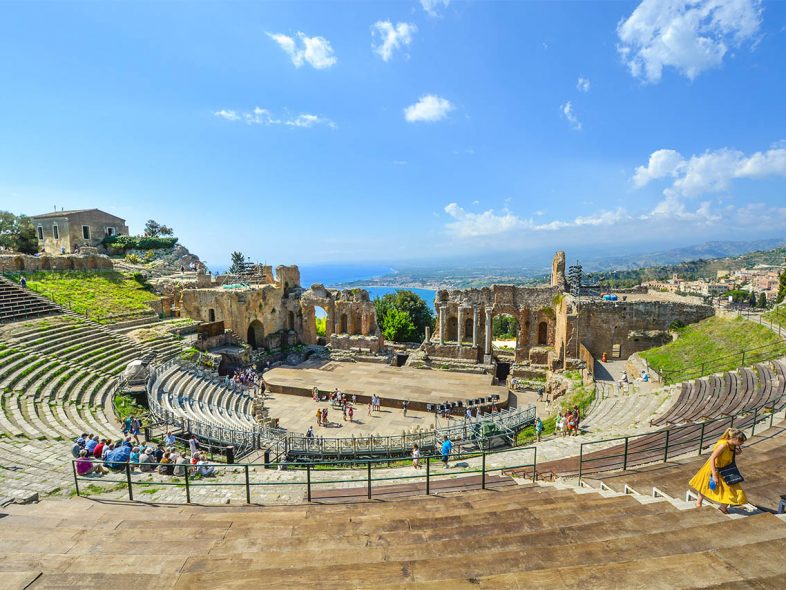 Greek Theatre at Taormina, Italy
There's no shortage of spectacular Greek and Roman ruins throughout Europe and beyond, but for some reason, the Greek Theatre in Taormina Italy, on the island of Sicily struck a major chord with us. There are more complete ruins, and temples with idyllic settings, but something about the 10,000 seat amphitheatre and the heavenly location overlooking the town, Mediterranean Sea and Mt Etna makes this stand out for us. I've never been at a classical location that invokes the majesty of what Ancient Greece must have been like. You can just imagine the stadium filled with appreciative crowds as they watch plays by firelight in this dramatic location which must have felt like being on top of the world. We only saw it during daylight hours. I can only imagine the impression one gets after dark.
Arrival by Sea to the Island of Malta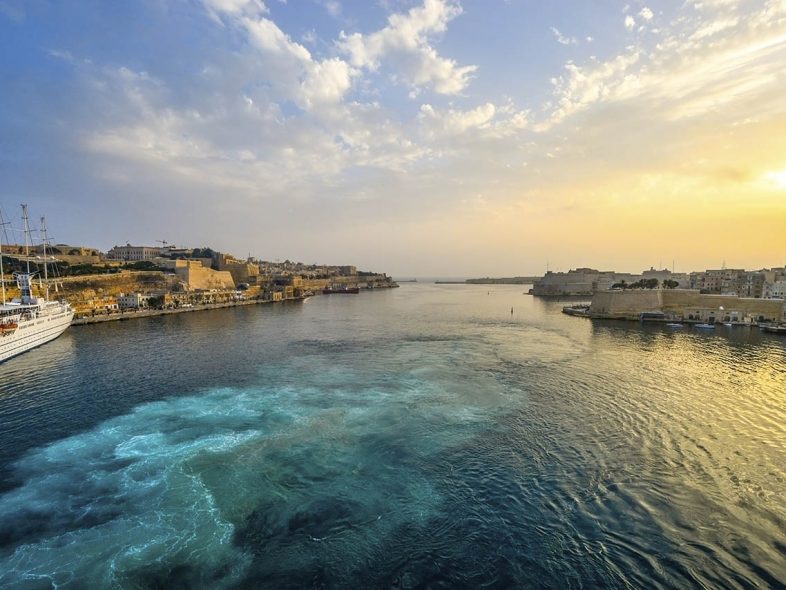 Valletta Malta Grand Harbor
I can't think of a more exotic appreciation of arriving to a foreign country than the passage through the Grand Harbor at Valletta Malta. Cruising is given a bad rap by many people, either for causing huge daytime crowds that overrun historic cities, or because some travelers look down on cruisers for being shallow and not understanding the idea of travel. They see no value in spending 6-8 hours in a city and then leaving. While there's no question that more is better as far as time in a city traveling, there is value to experiencing new adventures and locations, even if for a day. We don't love everywhere we've been on a cruise, but when we do fall in love, we go back and spend more quality time there. Back to Malta – gliding down the Port of Valletta stays with you, and Valletta is one of those cities to come back to.
The Amalfi Coast of Italy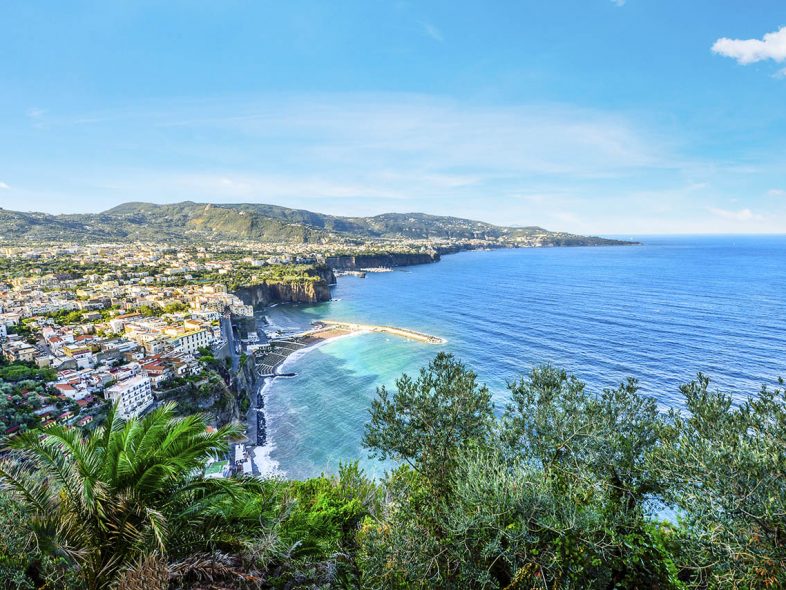 The Amalfi Coast of Italy
We've been lucky enough to have visited some of the most beautiful coastlines in the world, but in our experience, there's nothing like the Amalfi Coast of Italy. Located just south of Naples and spanning a roughly 30 mile (50-kilometer) stretch of coastline, this scenic trip (by boat or car) is filled with rugged shorelines, sheer cliffs and some of the most picturesque towns in Italy including Sorrento, Positano, and Amalfi itself (with it's glorious cathedral). Aside from the main tourist cities, it's home to colorful fishing villages, grand villas and of course, the island of Capri. While I wouldn't recommend driving it yourself unless you're a seasoned driver with experience on Italian roads, you have to experience the coastal drive at least once in your life. Definitely a memorable experience and worthy of a "holy crap".
Rome, Italy. Yes, the whole city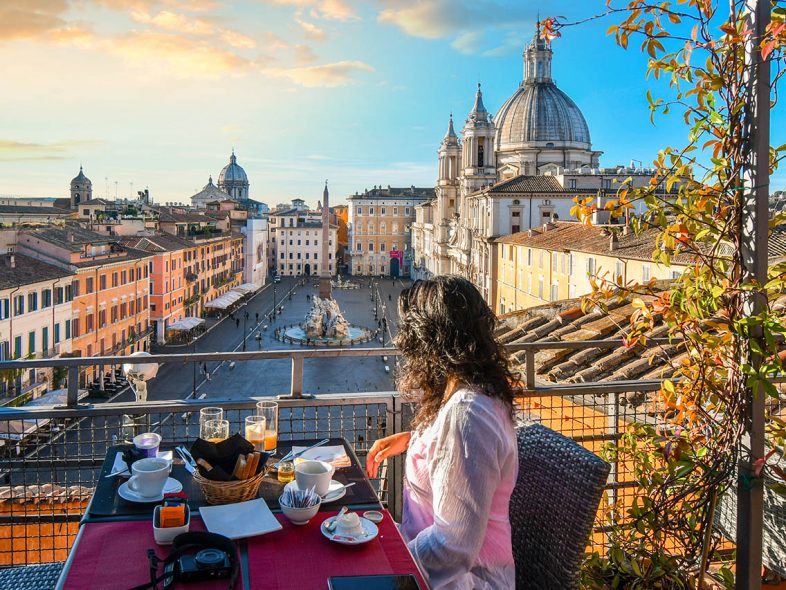 It was just too hard to choose from the all the individual highlights in this spectacular city. The Colosseum, the Forum, the Pantheon which is possibly the most beautiful room in the world, St. Peter's, the Trevi Fountain – the list could go on. There's no spot on Earth with so many special places packed into such a small space. And not just the big attractions. Almost every street in the historic center offers something of beauty. You could visit Rome every year and still not run out of holy crap moments. And if that's not enough, the people are strikingly attractive, fashionable, funny and full of life. It's our favorite city and one that we keep going back to.

Every traveler should have their own list of "Holy crap!" travel moments — moments, whether a first impression or a total experience, that are defined by that special feeling you get inside your gut that's hard to put into words. We've experienced some amazing sensations in our travels and this list in no way diminishes just how amazing the Eiffel tower is at night upon first sight, or how awe-inspiring it is to stand on Omaha Beach, the site of the D-Day invasion, or how special it feels to have a lively, meaningful conversation with an old Italian man about cats in a residential neighborhood in Brindisi, Italy when neither of you can speak each other's language.